Martian - day 6
In a couple of cases, it probably would've been easier if I'd partially designed the next section before making the current one - in this case, I needed to modify the upper thigh (I'm still going to call it that for the time being), in order to make a nice joint for the knee (the bit above the knee I'm going to call the hip).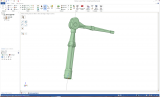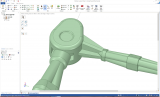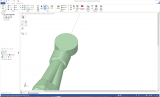 The joint won't be captive, as the weight of the martian body would be holding it down.
Because of the redesign of the upper thigh, I had to print both parts together - and the knee was a little bit tricky - mainly because I hadn't adjusted the filament temperature, and this white wanted it cooler than the red. The next set of prints should be a better temperature...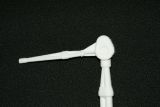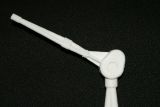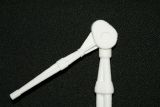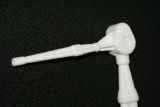 Next stage will be the most complex - the body!
Date last modified: 2019-10-20 15:46:33